thomveldhuis.xyz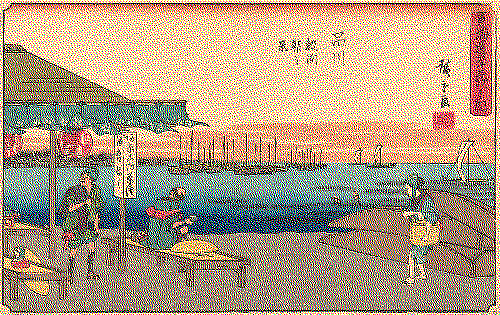 Hello, I'm Thom
I currently am an part-time developer at idd.nl
where I work on their websites
def factorial(n)
(2..n).reduce(1, :*)
end

About me
I'm a software development student at Grafisch Lyceum Rotterdam. Current interests are games, music, programming languages, art, reading (mainly articles on the web).
Live in the 🇳🇱 the Netherlands
I can speak fluent English and am native in Dutch.
Technologies that I know and like:

HTML/CSS
PHP
MySQL
Ruby
Python
Git
SVN
Vim - My vimrc
macOS
Linux
Windows
What am I learning?
What do I want to learn?

C Language
To make games
To write
My projects
I have done a lot of small projects for school but I learned quite a lot from these projects.
Some images are dithered for both aesthetics and for functional reasons.
There are also some private things I am working on, but those are private...
Stagewebsite for GLR
Github
This was a website for students to give a rating for their internship, the teachers could then see the students ratings.
Thoms blog
Github
This was small website to test a css framework with. I choose bootstrap and nes.css for the frameworks.
Socialguys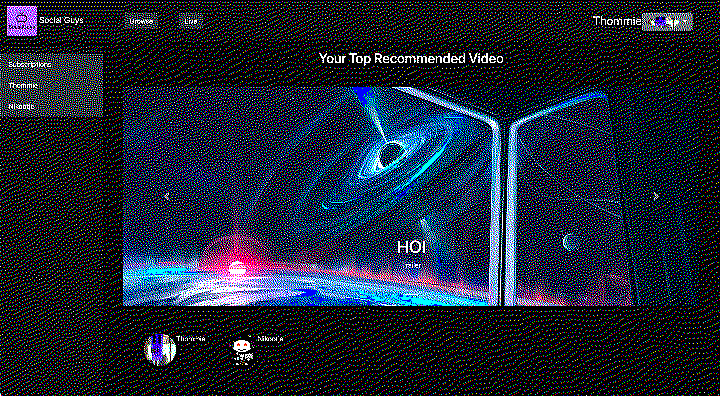 Github
A website where users can upload videos, comment on videos, subscribe to users and watch twitch livestreams. This is basically a YouTube kind of website/
Vogelspotters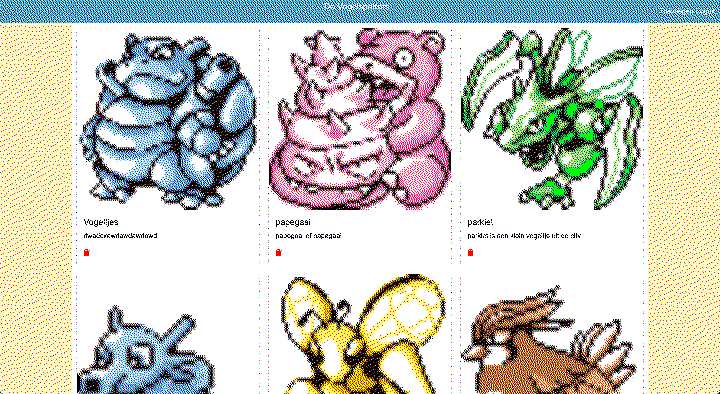 Github
This was an image library for people who are bird watchers. The features are minimal but the execution is excellent.
Learn things
Github
This was an asignment to create a single page application using ajax. I want to do more with this website idea.
GLR Kaartjes wedstrijd
Github
A website where students could enter a raffle to win tickets for a soccer event that year. It had a form, an emailing system and an admin panel.
Pizza stacker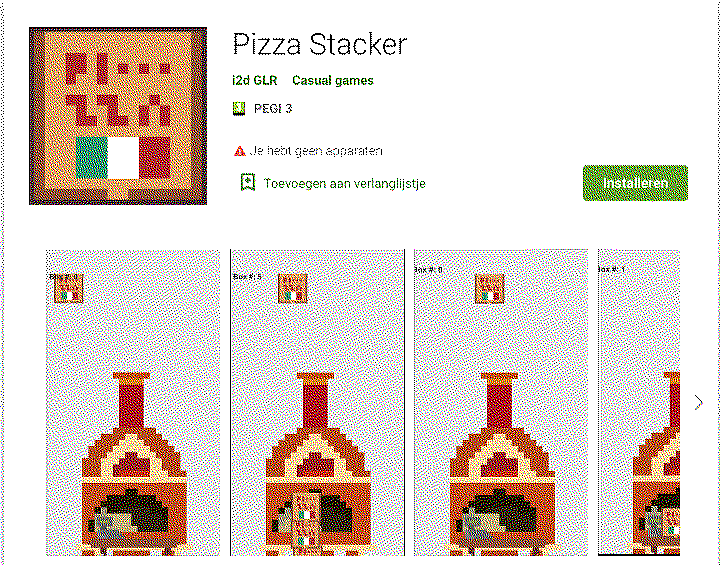 Google play store
In an article
A small mobile game where you need to stack as much pizza boxes as possible. It is hosted on the google play store.
Portfolio website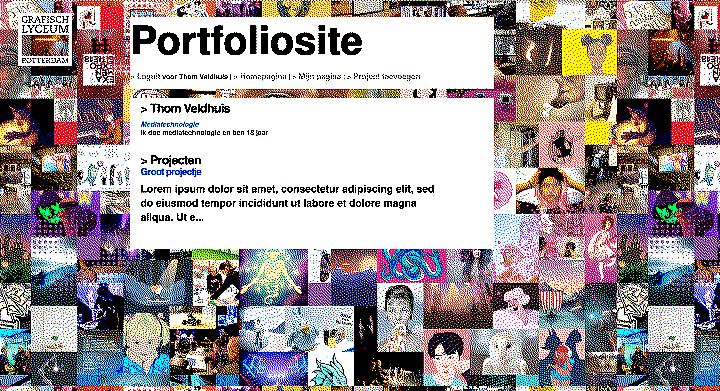 Github
A website for GLR students to put their work on. It has filtering in different majors. You need to be verified with an email. And a whole lot more.
Other
Some of the websites (of people) that I like. A lot of them are for articles/blogs.
I am currently making a nice list of my books on my bookshelf to put here
Some of the pixelart I made.